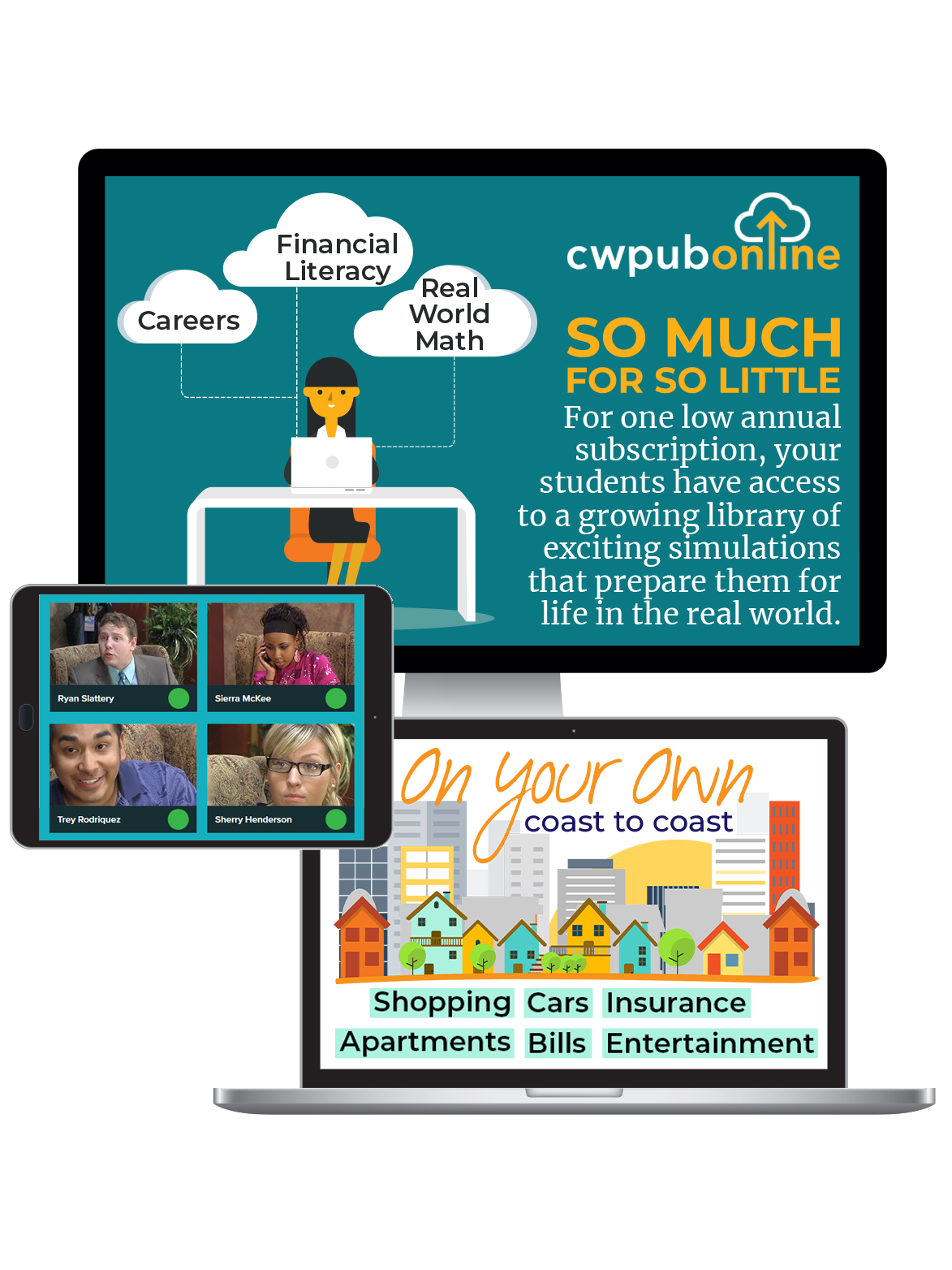 $479.00
Price notes
Pricing from $49 (homeschool) to $479 (single building); discounts available for multi-building plans; building license renews at $239 annually.
Listing last updated: 01-24-23
CWPubOnline allows students access to a growing library of financial literacy, career and real world math simulations that help prepare them for life in the real world. Programs updated annually. Includes 6 financial literacy & 6 career simulations, plus interactive online worksheets, and hundreds of downloadable PDF activities.
Details
Released

2016

Format and Delivery

Resource Type
Target Audience

Middle Grades, High School, College/Postsecondary, Adult

Languages

English

Special Needs

Deaf and Hard of Hearing

Special Needs Note

Closed-captioning options

Order Instructions

Submit a purchase order to customerservice@cwpub.com, or order online at https://cwpubonline.com.

Contact Information

815-441-4308