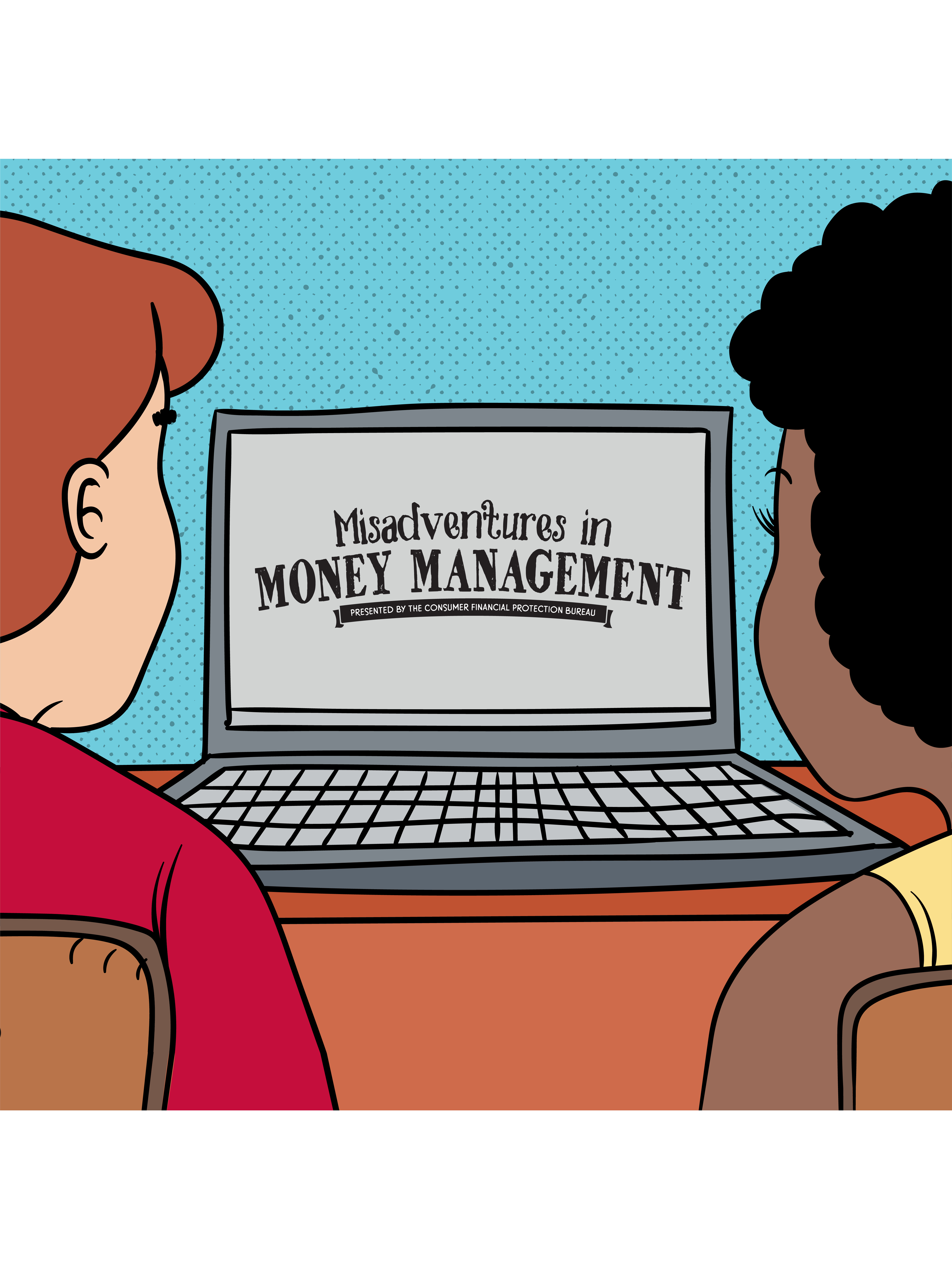 Free
Listing last updated: 07-13-23
Misadventures in Money Management
Misadventures in Money Management (MiMM) is an online graphic novel where students choose their adventure in a virtual learning experience designed to train future and current servicemembers on how to navigate financial landmines. Ninety-four percent of the people that have used MiMM reported gaining financial knowledge.
Details
Released

2021

Format and Delivery

Online Learning/Interactive

Resource Type

Games and Simulations
Target Audience

High School, College/Postsecondary

Languages

English

Special Needs

Deaf and Hard of Hearing, Visual Special Needs

Special Needs Note

This program has been designed to be navigated using only the keyboard. Various accessibility options are available in Settings for customization by the user.