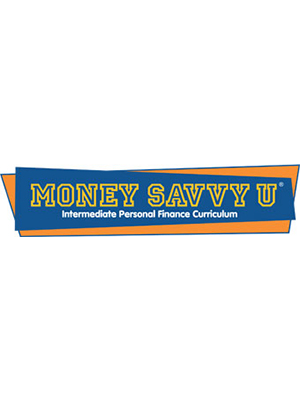 $39.99
Price notes
Prices are separate and different for instructor materials and student materials.
Listing last updated: 07-13-23
Money Savvy U - Intermediate Personal Finance Curriculum
Money Savvy U is designed to engage young teens in classroom discussions about money. Each of the five scripted lessons, with the PowerPoint presentation, requires 20 to 40 minutes of class time. It also includes the "Do You Think Like A Millionaire Game" designed to teach asset-building skills.
Details
Released

2005

Format and Delivery

Digital/Printable/Downloadable, Physical Product

Resource Type

Comprehensive Curricula and Learning Systems
Target Audience

Middle Grades, High School, Adult

Languages

English

Contact Information

847-234-9477