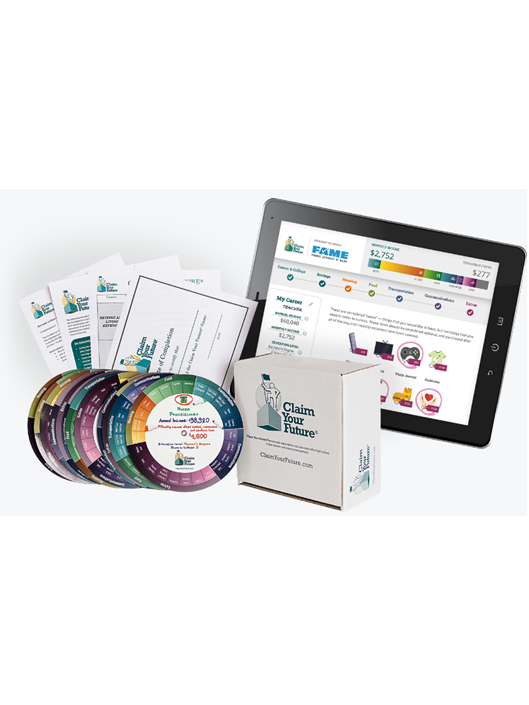 Free
Price notes
$299 for Classroom Game Kits. Volume, non-profit discounts, and discounts for online licensing are available.
Listing last updated: 07-13-23
Claim Your Future® (CYF) is a game designed to help students play out their future and explore career pathways and learn how to make more confident decisions about complex financial subjects. Educator guides for both middle school and high school are available, along with numerous videos, worksheets and resources to support classroom implementation.
Details
Author

Released

2021

Format and Delivery

Online Learning/Interactive, Physical Product

Resource Type

Games and Simulations
Target Audience

Middle Grades, High School

Languages

English

Contact Information

(800) 228-3734