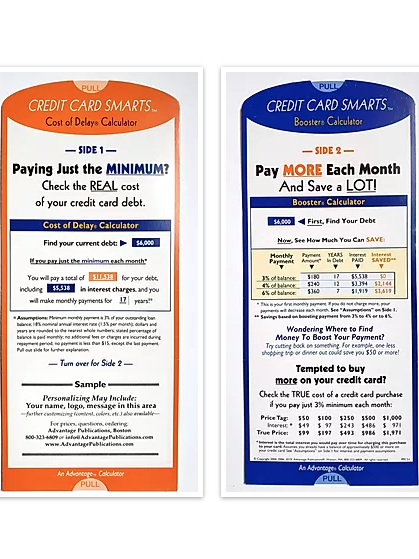 $1.99
Price notes
Free Samples. Minimum purchase of 12.
Listing last updated: 07-13-23
Credit Card Smarts™ is a slide calculator that reveals the true cost of accumulating credit card debt, paying only the monthly minimum, and of charging instead of using cash. Side two shows the benefit of paying just a bit more than the minimum payment each month.
Details
Released

2006

Format and Delivery

Physical Product

Resource Type

Self-Study Resources
Target Audience

Middle Grades, High School, College/Postsecondary

Languages

English

Contact Information

800-323-6809