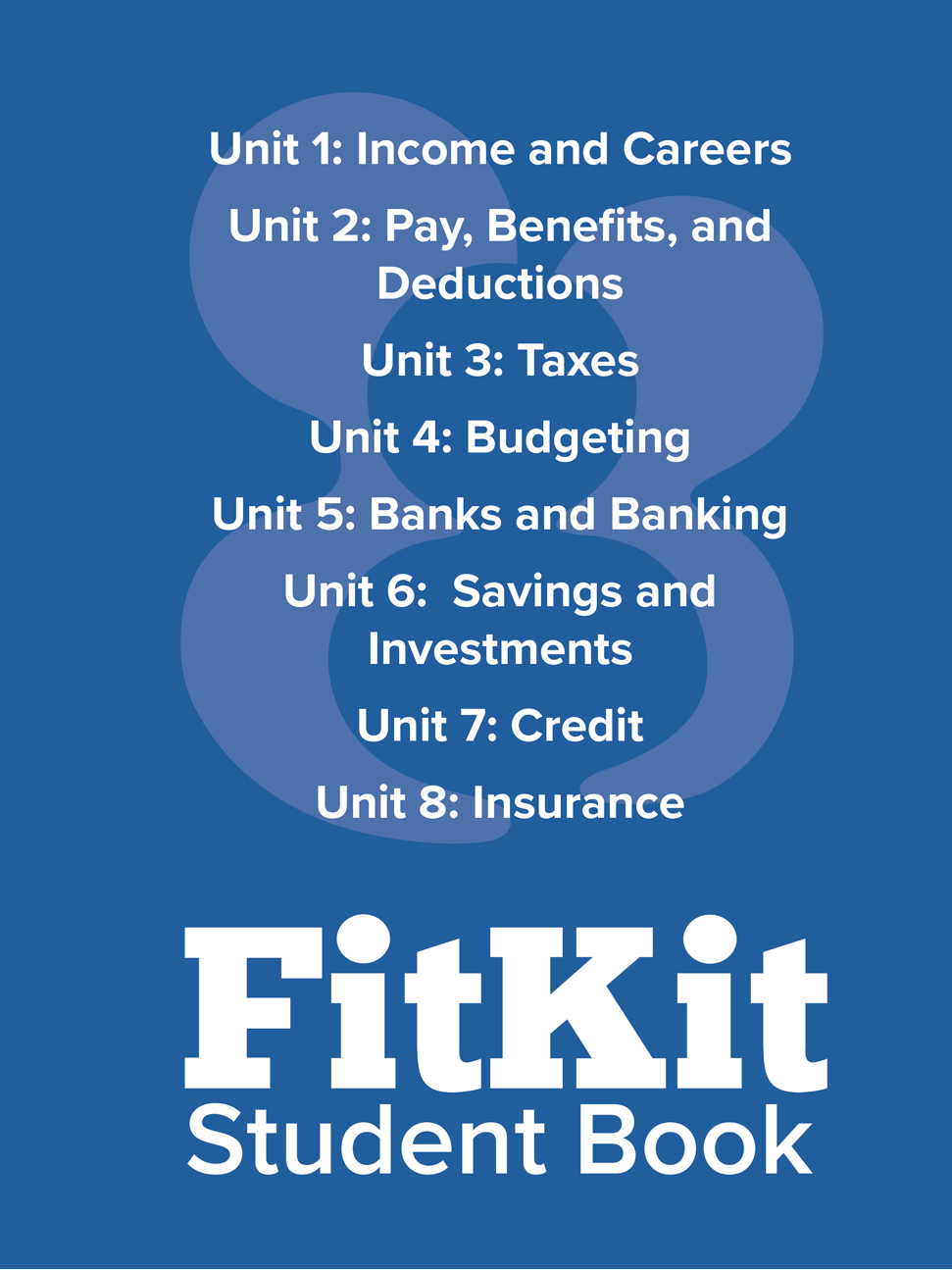 $144.00
Price notes
Free for 1 year for "100 Educators in Personal Finance"
Listing last updated: 07-13-23
FitKit™ High School is designed to teach about income and careers, pay, benefits and deductions, taxes, budgeting, banking, savings and investments, credit, and insurance. FitKit offers varied instructional strategies including the use of video, humor, blogging, and social collaboration. Content is available on multiple platforms.
Details
Released

2022

Format and Delivery

Digital/Printable/Downloadable, In-Person Instruction/Activity, Online Learning/Interactive, Physical Product

Resource Type

Comprehensive Curricula and Learning Systems
Target Audience

High School

Languages

English

Contact Information

(609)751-3300